Contact us
: 0086-371-86151627 0086-371-86151827
: 0086-371-86011881
: bebonchina

Products
China steel explores its way to the forefront of the world
The theme of the 11th China International Iron and Steel Conference is "Openness, Sharing, and Coordinated Development"
At present, China is the world's largest producer and consumer of crude steel. It is not an exaggeration to say that the world's steel depends on China.
He Wenbo, executive chairman of the China Iron and Steel Association, pointed out that all developed countries in the world have achieved rapid industrial development through carbon emissions, while China's industrialization and urbanization have not yet been completed, and the intensity and scale of steel consumption will not drop quickly.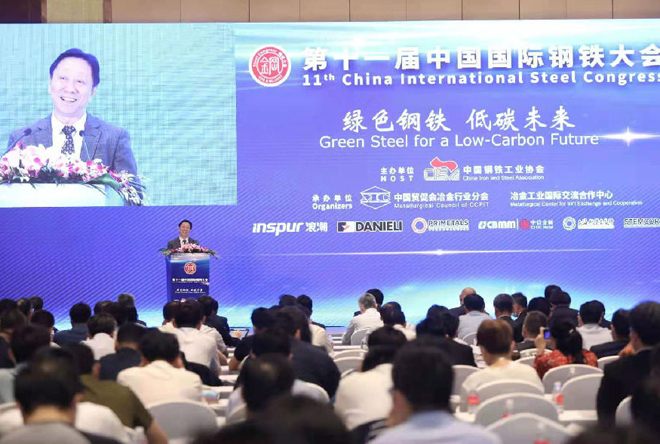 To a
chieve carbon peak and carbon neutralit
y, how to ensure that the industrial "grain" is full and well eaten, which can effectively meet the needs of national economic development without causing a burden of carbon emissions? The steel industry is facing up to difficulties and looking for a low-carbon development path that suits China's national conditions.
Since the
13th Five-Year Plan
, the steel industry has vigorously promoted supply-side structural reforms, laying a solid foundation for green development. However, the level of enterprises is uneven, and the huge output of crude steel has caused the total carbon emissions of the entire industry to remain large.
Lv Guixin, the first-level inspector of the Department of Raw Materials Industry of the Ministry of Industry and Information Technology, pointed out that controlling crude steel output is the most important and immediate effect in addition to increasing the proportion of electric furnace short-process steelmaking and developing green process technologies such as hydrogen metallurgy, carbon capture, and carbon storage. Emission reduction measures.