Contact us
: 0086-371-86151627 0086-371-86151827
: 0086-371-86011881
: Taya bebon

Products
SM490A steel plate steel plate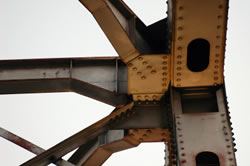 Also referred to as Atmospheric Corrosion Resistant Steel, this product is seen as an inexpensive and highly effective material to be used in structural applications which are exposed to the atmospheric elements.
The steel oxidises with pollutants in the air forming a thick layer of rust – this formation acts as a protective layer which prevents the steel from corroding. The layer constantly regenerates and forms over time.
SM490A steel plate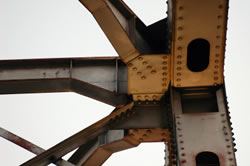 BEBON is SM490A steel supplier,we can offer High quality steel plate,and pretreatment of the advanced equipment.If you are interested in SM490A steel,please contact us.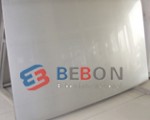 SM490A,SM490A steel,SM490A Grade,SM490A steel grade,SM490A steel plate,JIS3106 SM490A
SM490A steel plate is one mainly of low alloy steel, SM490A Steel plate is alloy steel under the JIS standard which is equal to DIN17100:St52-3,EN 10025-2:S355JR,BS:50B and UNI7070:Fe510B
SM490A Commonly used in the engineering and construction industry, SM490A offers high yield and tensile strength and is supplied with a variety of treatments and test options making it highly usable steel in your construction project. SM490A steel plates usual supplied in control rolled delivery condition.
SM 490A steel Chemical composition -% by mass*

Chemical elements

C≤ 16mm max

C>16mm max

Si
max

Mn max

P
max.

S
max.

%,by mass

0.24

0.24

0.55

1.60

0.045

0.045
SM 490A steel plate Mechanical properties

thickness

Yield StrengthReH
[N/mm2] transv.min.

TensileStrengthRm
[N/mm2]transv.

Fracture Elongation
[%]transv. min.

Notch Impact Energy1)Ch Vcomplete
samplelongitud. min [J]

t≤ 16mm t >16mm

355 345

20 degree 27J

t < 3mm t ≥ 3mm

510-680 490-630

Up to 1.5mm 1.51-2.00mm 2.01-2.50mm 2.51-2.99mm ≥ 3mm

13 14 15 16 20
we can supply JIS G3106 SM490A rolled steel for welded structure,JIS G3106 SM490A low alloy steel,if you are interested,please contact us!
BEBON offers an extensive range of abrasion resistant steel with the following benefits...
To find out more about BEBON and the weathering steels on offer click the information links at the top of this page. If you want to make an enquiry or receive a competitive quotation, CLICK HERE to contact us.