Contact us
: 0086-371-86151627 0086-371-86151827
: 0086-371-86011881
: bebonchina

Products
SS400 steel plate steel plate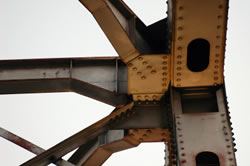 Also referred to as Atmospheric Corrosion Resistant Steel, this product is seen as an inexpensive and highly effective material to be used in structural applications which are exposed to the atmospheric elements.
The steel oxidises with pollutants in the air forming a thick layer of rust – this formation acts as a protective layer which prevents the steel from corroding. The layer constantly regenerates and forms over time.
SS400 steel plate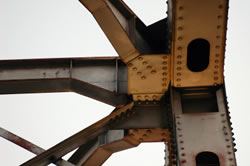 BEBON is SS400 steel supplier,we can offer High quality steel plate,and pretreatment of the advanced equipment.If you are interested in SS400 steel,please contact us.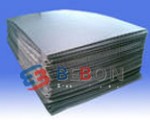 Bebon International is a professional SS400 steel exporter, and a steel Stockist in china. We keep more than 1000 tons SS400 steel in stock every month. So, if you have any inquiry about SS400 steel, If you are looking for a sincerely SS400 steel supplier and want to get the SS400 steel price, please do not hesitate to contact us. We can offer SS490,SM400A,SM400B,SM400C,SM490A, M490b,M490C steel too.We will offer you the high quality steel,reasonable price and short leadtime.
Product Description
1. Grade: SS400
2. Type: SS400 Steel Plate,SS400 Steel Sheet,SS400 steel coil,SS400 Steel Bar
3. Standard: AISI, ASTM, BS, DIN, GB, JIS
4. Steel Plate Thickness: 6-400mm , Steel Plate Width: 1500-4000mm, Length: 3000-12000mm
5. Place of Origin: Henan China (Mainland)
6. Brand Name: Bebon
7. Technique: Hot Rolled
8. Surface Treatment: Hot rolled , Coated , Galvanized
9. SS400 steel Chemical composition
Chemical elements

C≤ 16mm max

C>16mm max

Si
max

Mn max

P
max.

S
max.

%,by mass

0.17

0.20

--

1.40

0.045

0.045
10. JIS G3101 SS400 steel plate Mechanical properties

thickness

Yield StrengthReH[N/mm2] transv.min.

TensileStrengthRm

[N/mm2]transv.

Fracture Elongation[%]transv. min.

Notch Impact Energy1)Ch Vcomplete samplelongitud. min [J]

t≤ 16mm t >16mm

235 225

20 degree 27J

t < 3mm t ≥ 3mm

360-510 340-470

Up to 1.5mm 1.51-2.00mm 2.01-2.50mm 2.51-2.99mm ≥ 3mm

16 17 18 19 24
11. SS400 steel Application: JIS G 3101 SS400 is one of the most commonly used hot rolled general
structural steel. SS400 tensile strength (MPa) is 400 – 510 Mpa, Yield Strength is 205-245 Mpa,
Poisson's ratio is 0.26. Bebon International can supply SS400 grade as steel plates, steel sheets,
steel flats, steel bars, steel coils etc. SS400 steel has excellent weldability and machinability.
JIS G3101 SS400 structural steel has wide applications in various types of steel components for riveting, bolting,
welding.
12. Delivery state:
Normalized, Quenched, Tempering, Thermal Mechanical Control Process (TMCP), Electroslag Remelting
Technical, HIC test.
13. Payment Terms: T/T, 100% L/C at sight.
14. Trading Terms: FOB, CIF, CFR, CNF
15. Packaging & Delivery
Packaging Detail: Bundle. Loose and bare. Or according customer inquire
Deliver: Average period in 30 days ,Delivery Detail Depend on customer inquire
BEBON offers an extensive range of abrasion resistant steel with the following benefits...
To find out more about BEBON and the weathering steels on offer click the information links at the top of this page. If you want to make an enquiry or receive a competitive quotation, CLICK HERE to contact us.