Contact us
: 0086-371-86151627 0086-371-86151827
: 0086-371-86011881
: Taya bebon

Products
St37-2 steel plate steel plate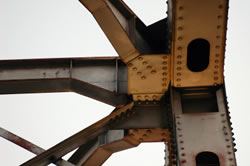 Also referred to as Atmospheric Corrosion Resistant Steel, this product is seen as an inexpensive and highly effective material to be used in structural applications which are exposed to the atmospheric elements.
The steel oxidises with pollutants in the air forming a thick layer of rust – this formation acts as a protective layer which prevents the steel from corroding. The layer constantly regenerates and forms over time.
St37-2 steel plate
`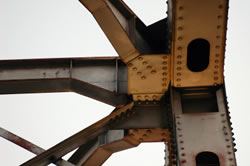 BEBON is St37-2 steel supplier,we can offer High quality steel plate,and pretreatment of the advanced equipment.If you are interested in St37-2 steel,please contact us.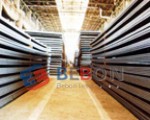 St37-2 steel plate is one mainly of Carbon and low alloy steel.St37-2 is a type of steel sheet under EN standard which is used to build ship, bridge, belongs to high strength sheet.
BEBON steel can supply St37-2 steel plate ,we are the best St37-2 steel suppliers and manufacturer in China ,we can help you get St37-2 price and specification .please be free to contact us!

St37-2 steel plate Chemical analysis -% by mass*
Chemical elements

C≤ 16mm max

C>16mm max

Si
max

Mn max

P
max.

S
max.

%,by mass

0.17

0.17

--

1.40

0.045

0.045
St37-2 steel plate Mechanical properties

thickness

Yield StrengthReH
[N/mm2] transv.min.

TensileStrengthRm
[N/mm2]transv.

Fracture Elongation
[%]transv. min.

Notch Impact Energy1)Ch
Vcomplete
samplelongitud. min [J]

t ≤ 16mm t > 16mm

235 225

Degree: 0 AV: 27J

t < 3mm t ≥ 3mm

360-510 340-470

Up to 1.5mm 1.51-2.00mm 2.01-2.50mm 2.51-2.99mm ≥ 3mm

16 17 18 19 24
BEBON offers an extensive range of abrasion resistant steel with the following benefits...
To find out more about BEBON and the weathering steels on offer click the information links at the top of this page. If you want to make an enquiry or receive a competitive quotation, CLICK HERE to contact us.